Our Story
The synergy between the director and their crew is one of the most important partnerships in the movie industry. It is no secret that the crux of every successful film involves unwavering and grounded relationships. We at Poster Hub are no stranger to such dynamics.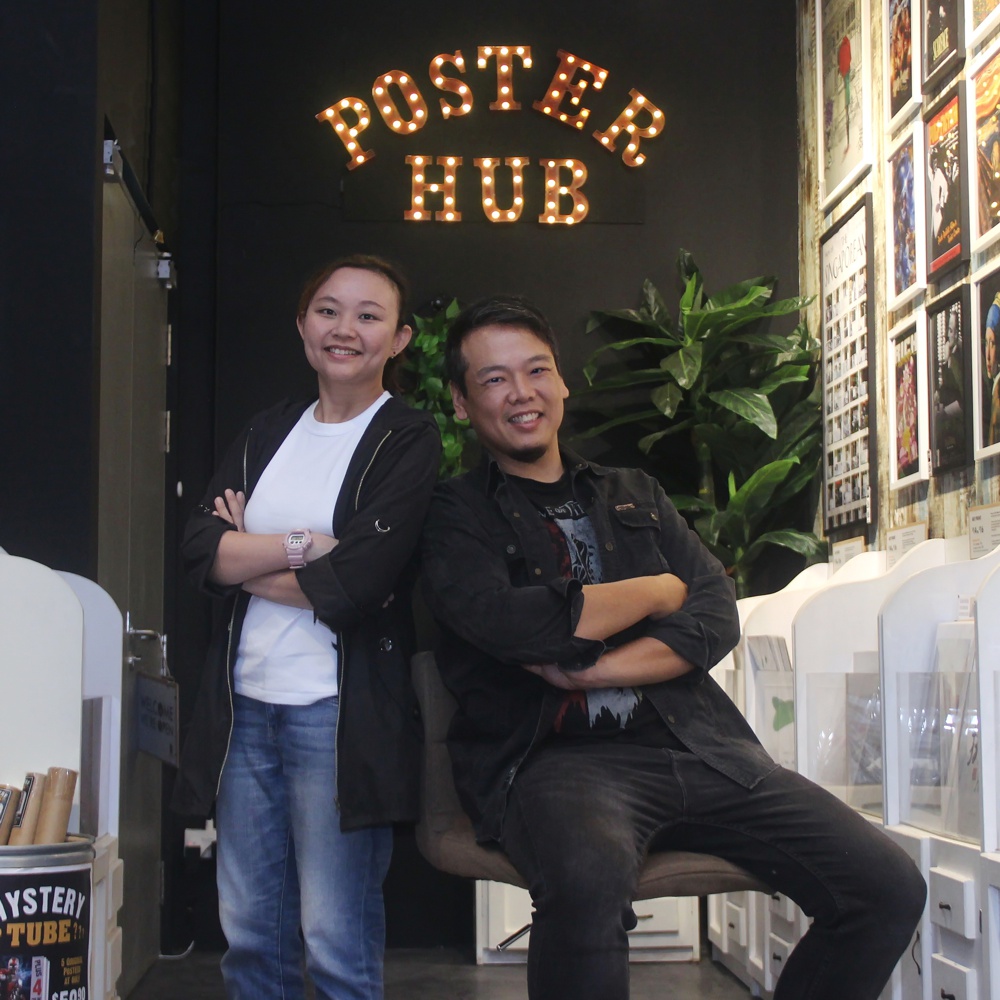 The owners of Poster Hub, Ivy and Denny have been in partnership for more than 17 years.
Humble beginnings and huge aspirations: Poster Hub (a.k.a Popcornpop) started in 2003 between two former schoolmates who had an entrepreneurial spirit and a common vision. We wanted to bring something timeless to our country that people love: Movies. Both of us loved movies and thought what better way to bring joy to others than through our own passions. Doubts surrounded us at first. Without a university degree and any business-related education, our families did not believe in us as it was our first time stepping into the world of business.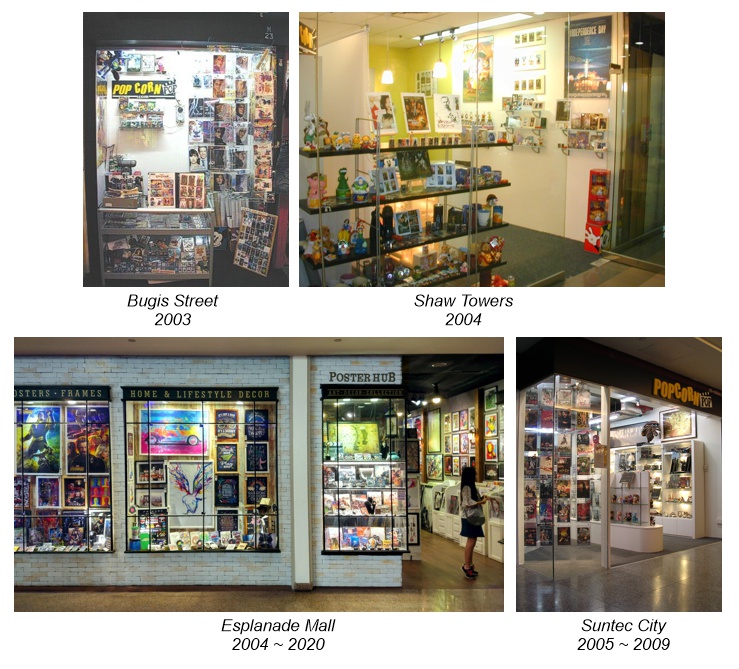 Nevertheless, we bit the bullet and both invested our small savings into a humble little stall in Bugis Street, ironically, amidst the SARS pandemic in 2003. In order to bring in a larger variety of products for our supportive customers, we took a risk with our limited experience and cash flow and expanded to a bigger shop in Shaw Towers in 2004. Eventually, due to our good repertoire of movie memorabilia, we were invited to open a shop in Esplanade Mall in 2004. During a short period of time, in order to reach out to a wider range of customers, both local and foreign, we even opened stores in other tourist spots such as Suntec City and even Changi Airport Terminal 3.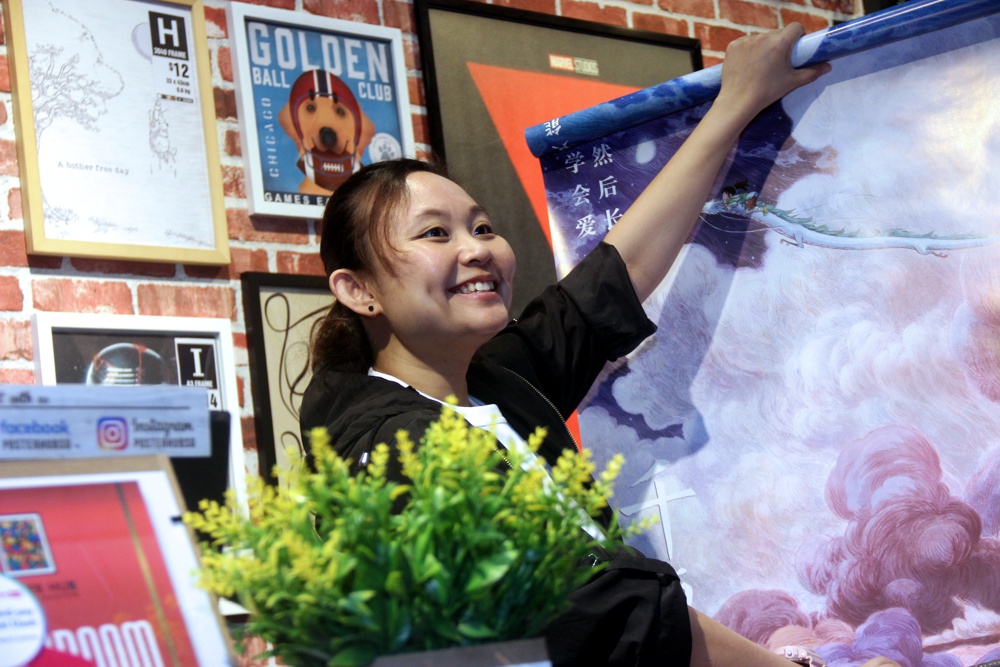 Ivy Kuah, our co-founder and the head of operations.
Unfortunately, like many COVID-affected local businesses, we were hard hit and had to say goodbye to our beloved Esplanade Mall store on 23 August 2020. However, our passion still runs deep. Our customers are constantly inspiring us to keep going. Our thousands of products are still yet to be discovered and be part of your memories, home and love. Keeping the same vision in mind, we decided to revamp our company, this time providing an alternative experience for our customers. A brand-new 2000 sq. feet of exclusive and homely experience - dedicated to all poster lovers, collectors and our vision.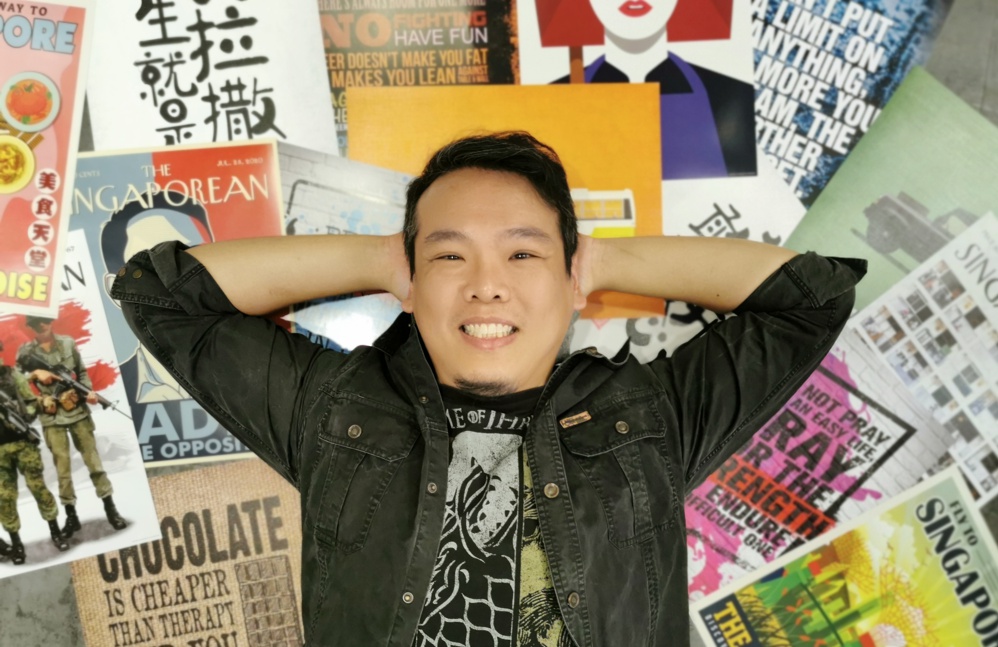 Our 2nd co-founder, Denny Liew is the CEO and the creative mind behind many of our original art prints and posters.
You may ask, what's our vision? Well, we want every empty wall in Singapore and many countries to be filled with our stunning posters and art prints. With over 5000 titles to choose from, you will be spoiled for choice. We select only the finest, most sought after pieces on the market and each of our product is entirely original and authentic. No company in Singapore comes close to the number of splendid designs we stock. We have also set our sights to the online world so we can bring our prints to people all across the globe! With the largest collection of memorable movie posters and art prints in the country, we guarantee the exclusivity of our timeless keepsakes for your collection!
See to believe. Contact us or chat with us at our newly renovated showroom.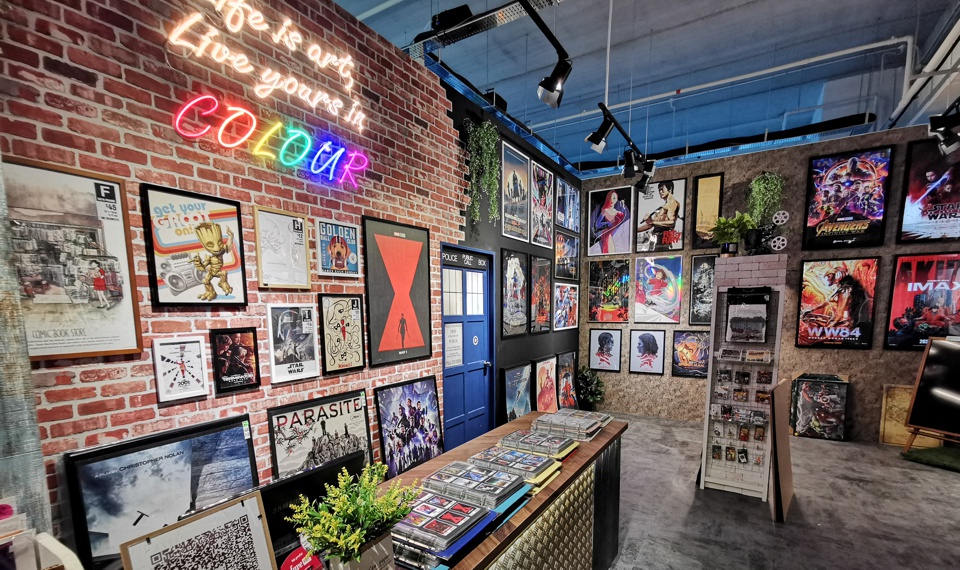 Our new showroom at Tampines Retail Park. Locate us here.