A new milestone for Poster Hub
Our founders Ivy and Denny sat down 2 weeks ago in an interview with Straits Times reporter Rennie Whang for a feature in Wednesday – SME Spotlight.
Being interviewed face-to-face for the first time, Ivy was, of course, very nervous about it. Denny prepared her talking points and went through a mock interview to boost her confidence, but as soon as they got comfortable with the reporter, the interview was mostly conversational.

The article talked about the humble beginnings of Poster Hub – from its inception to expansion to finally settling at Esplanade. In case you didn't know, we started out at Bugis Street! We later moved to Shaw Towers, before being approached by Esplanade to set up a store here.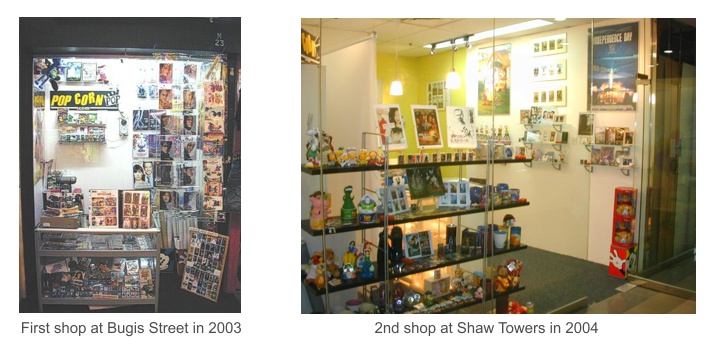 The business was a bold move which faced some opposition from their family members, but look how far they've come with determination. Sailing through uncharted waters may seem like a preposterous idea, but they've managed to prove to their parents and themselves that they are capable of running their own business.
Lastly, we'd like to thank the following groups of people who have made this interview possible. First and foremost, Ms. Kathryn Ng and Ms Ying Ying from Reeds Exhibition. the event organiser for the Singapore Toy, Games & Comic Convention (STGCC), for nominating us to be featured on this prestigious spotlight.
We would also like to thank The Straits Time for the wonderful article that represented our history and concept so eloquently. It was truly an honour to be featured.
Finally, we thank the Esplanade team for their continuing support of Poster Hub since we began our tenure here.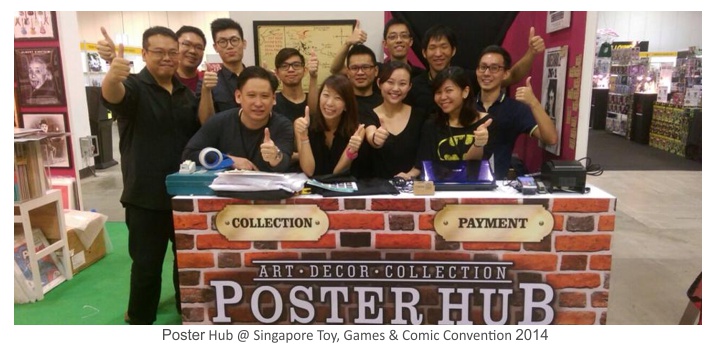 Of course, last but definitely not the least, all of you, our customers, for your unwavering support for us. Without you guys, we could not have come this far alone. So thank you, sincerely from us.
READ THE ARTICLE HERE
Credits: Straits Times